HOW EVERYTHING STARTED
When The pastoral writer, Gerardo Mungia, created it from the well-known Carmen's Opera, he thought it would be a good idea to develop it in the village where Carmen was born, Etxalar, and he started the process to get it done.
- Offering to Etxalar's village
The process of performing the Pastoral in Etxalar started when the author contacted Pello Apezetxea, the priest of Etxalar, and he put in touch both the town hall and the author. They were the summer festivities when the Mayor received Gerardo´s call. The author explained to him what the Pastoral was about , and in order to value if the initiative was viable or not, a meeting was arranged with the different associations and neighbours. At the beginning there were many doubts, but finally after a thorough analysis it was decided to carry out the Pastoral.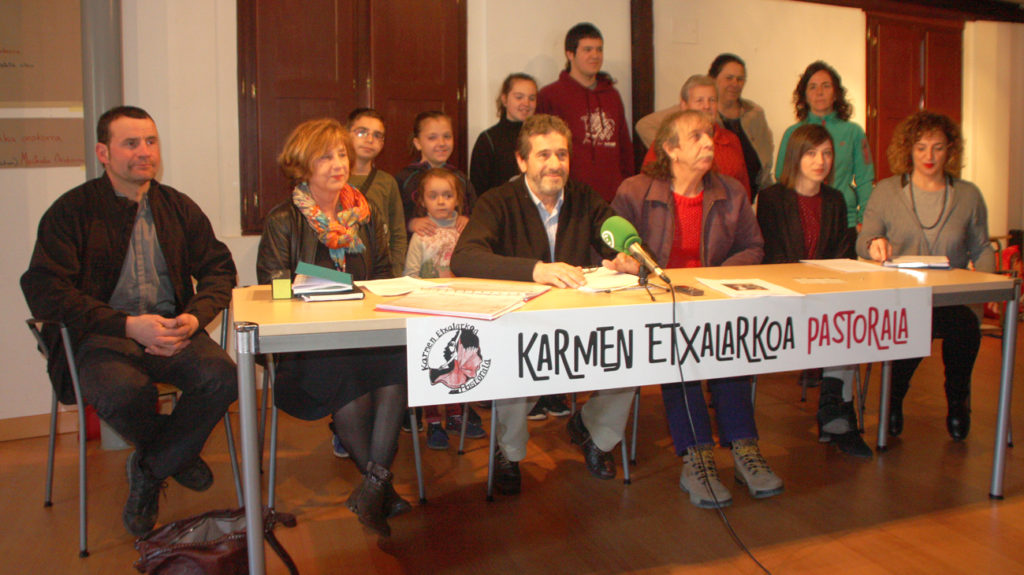 Etxalar – Baztan, a project in common
Gerardo, in the same way he took into account the origin of Carmen to develop Karmen Etxalarkoa Pastoral, he also considered it was adequate that the other Pastoral's main character would be from Baztan, as it was so in the novel. This matter was placed to the neighbours of Etxalar and they accepted it, so the author started to look for the man who would play Jose´s role. Finally, Joxe Aristia was selected to do Jose´s role along with Miren Olaetxea from Etxalar, who played Carmen´s role.
Apart from Jose, Baztan valley also took part in the Project with the Gaztelu choir from Amaiur.